Posted by Progeny Press Customer Service on 10th Jan 2017
We recently went through an entire platform upgrade. While most of this was back end upgrades that enable us to develop and implement more powerful site features, this also introduced cosmetic upgrades and changes, including how the customer account pages are laid out. With these changes, we have had some questions on how to locate order histories, how to download your E-Guides, and several other feature questions. We hope this quick summary and tutorial clarifies and introduces your new account layout. As always, if you have any questions, you can always contact us via our contact page, phone, or open an online chat.
Your Account
Welcome to your new Account page! Everything has been placed in a clean format with your different account sections listed along the top of the page. It defaults to your recent orders. You can view order details by clicking on the relevant order number, and your order status is clearly listed to the right of the order number.
You can view the status of any return requests you have made, see messages related to your orders, view and update your address(es), quickly see which products you viewed recently, and see and update your account settings (email address, password, etc)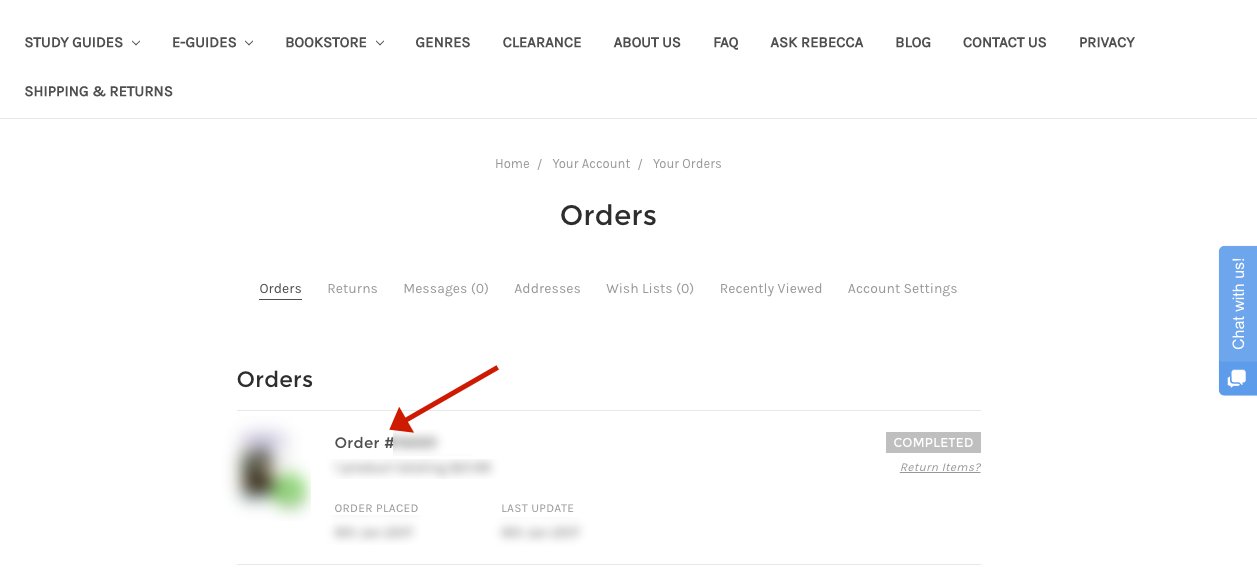 Downloading My Product
Once you are logged in and selected the relevant order from your recent orders list, you will see the products included in the order, the order information details, and next to each downloadable product image, there will be a gray download button.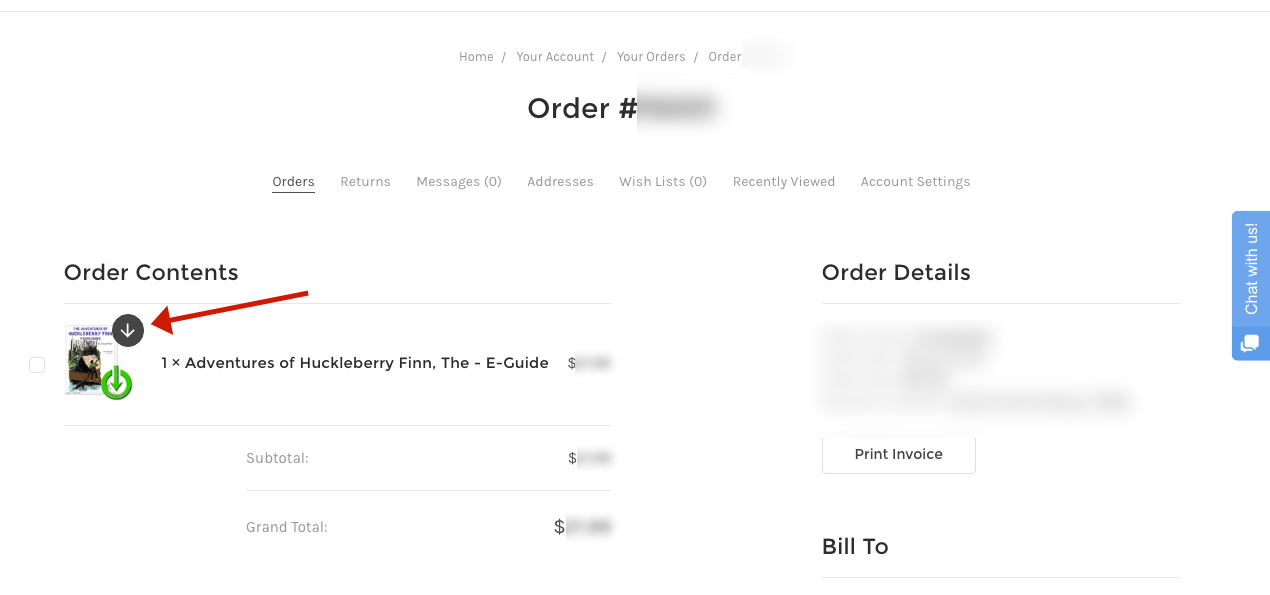 Once clicked, it will show you your available downloads, the file sizes, and any instructions. Clicking on any of the file links will begin your download.
We highly recommend saving the file to your hard drive, not opening it in your browser, in order to have continued access to your product. It usually downloads to one of the following places: Downloads, Documents, or your Desktop, but may vary depending on your browser and computer settings.