Posted by Progeny Press Customer Care on 7th Feb 2023
You've purchased an eGuide from Progeny Press (Thank you so much!), and now you are ready to download your files. Where to go? How to download them? What happens if something goes wrong?
Read on and download with confidence!
Step 1: Log in
First, you need to log in! At the top of our site, you will see the "Sign in or Register" link. Click on "Sign in", fill in your account credentials, and click the 'SIGN IN' button. Once you are successfully logged in, move on to Step 2!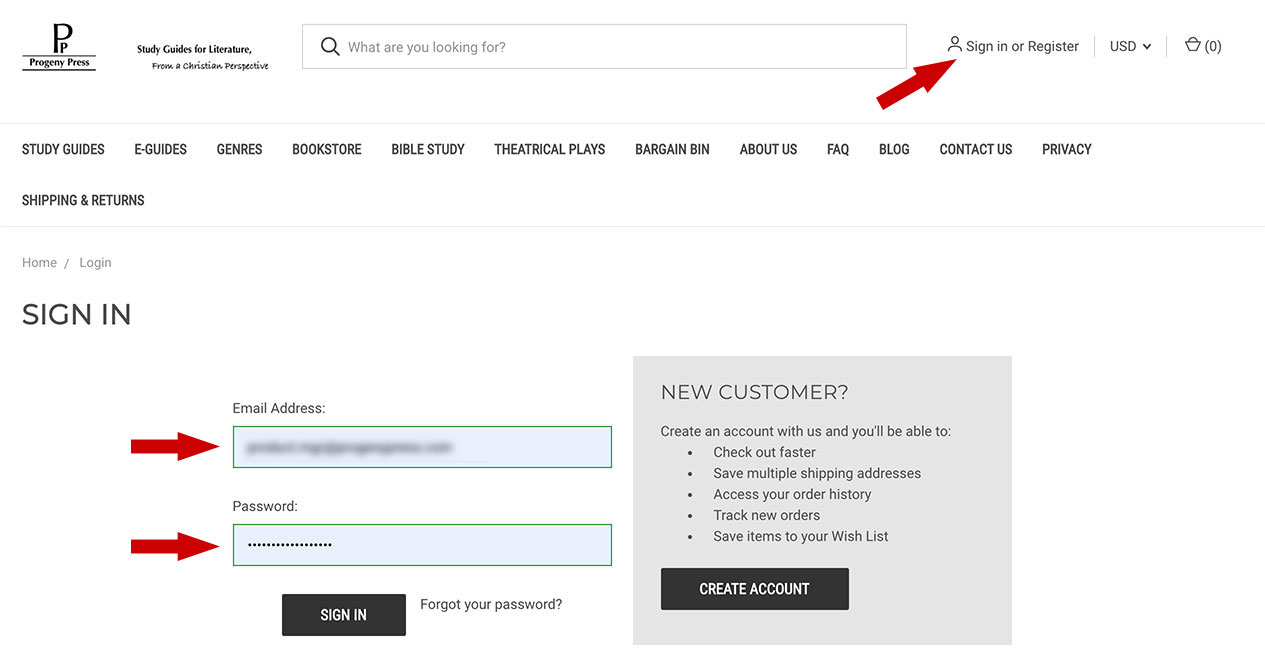 Step 2: Find The Order
Welcome to your Account page! It defaults to your order history where you can view order details by clicking on the relevant order number, and your order status is clearly listed to the right of the order number. Find the right order in your order history, and click on the order number before moving forward to Step 3!

Step 3: Order Details
You will see the products included in the order, the order information details, and next to each downloadable product image, there will be a gray download button. Click on the gray download button next to the product you wish to download, and continue on to Step 4.

Step 4: Download My Products
Once you click the gray download icon shown above, it will show you your available downloads, the file sizes, and any instructions. Clicking on any of the file names listed will begin your download.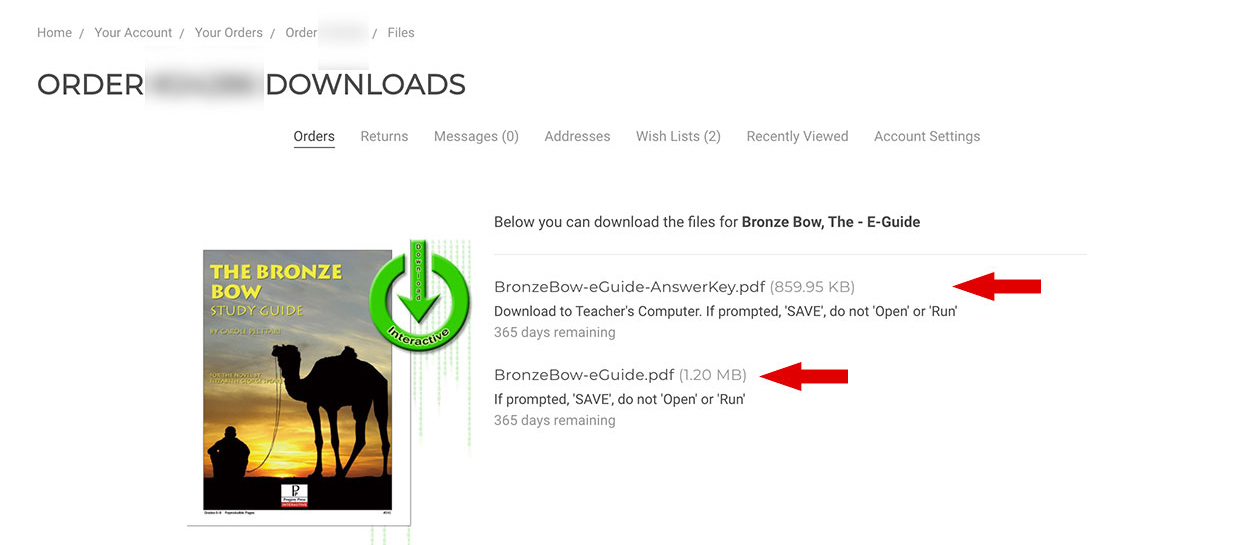 We highly recommend saving the file to your hard drive, not opening it in your browser, in order to have continued access to your product. It usually downloads to one of the following places: Downloads, Documents, or your Desktop, but may vary depending on your browser and computer settings.
If you have any technical difficulties, please Contact Us. We are available via Live Chat, phone, email, or our contact form.